Introduction to The Official Drunken Peasants Wiki
This is the self proclaimed "official" wiki for the Drunken Peasants Podcast on YouTube A.K.A. not at all yet. All the information on the peasants and the show can and will be found here. Everything here is 120% the truth and nothing but the truth nigga!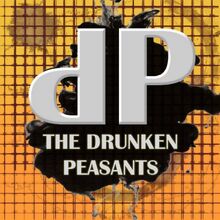 The Drunken Peasants Podcast is a highly obscure, clearly right wing podcast featuring four 30+ year old neckbeard stoners, two of which happen to also be obese as fuck.they are Uncle TJ, Benpai, Kaiser Scotty and a heaping bucket of salt, aka "Paul". If you don't know what a podcast is well then you're a fucking degenerate retard who doesn't need to reproduce. however, I will try to explain it in simple terms. The peasants sit around for like 3 hours multiple times a week and watch stupid videos and shit like that. While they are watching these videos, they add commentary, adding their non-college educated neckbeard wisdom to the individual situation. One might say that sounds depressing and or terrible but on the contrary, that's what makes them so lovable and moist like SomeBlackGuy. Their ad lib conversations, drunk or high rants, alternate clearly right wing perspective on life, politics whatever.Yet they don't Have Math degrees!
Remember, the Peasants are Gods to you people (except Paul's Ego).
WORSHIP THEM AND MAYBE PAUL WILL SHUT IS FUCKING MOUTH ONCE IN A WHILE!!!
Create an article about an episode by typing the title below:

Create an article about a character by typing the title below:

Create an article about a whole season by typing the title below:
Pages created so far
Community content is available under
CC-BY-SA
unless otherwise noted.